Introduction
Attention, you adventure-seeking, thrill-loving daredevils! Tired of the same old mundane workouts that leave you yawning like a hibernating bear? It's time to crank up the excitement and conquer new heights with the craziest fitness trend around indoor climbing gyms!
Central Rock Gym is holding center stage to interest all fellow adrenaline junkies! Picture this: towering walls covered in alluring handholds, like a playground for grown-ups on a sugar rush. This indoor climbing gym is the ultimate escapade you've been dreaming of.
With its unique designs, innovative technology, and friendly community, CRG is revolutionizing how people experience this exciting sport. Let's delve into the captivating journey behind their meteoric rise.
Evolution Of Climbing Gyms
One of the primary reasons for the surge in popularity of indoor climbing gyms is their accessibility unlike traditional outdoor climbing, which requires proximity to natural rock formations, indoor climbing gyms can be established virtually anywhere.
To learn more about the location aspect, let's look at the settings of Central Rock Gym. CRG is located in about 24 locations as of now. And each of their settings is dedicated to offering members a unique experience with a variety of climbing programs, boulder zones, fitness classes, yoga, and more. 
They have a local head-setter at each of their gym locations to interact with the community. The big plus is that they keep updating their locations with new inventories. So, they don't just rely upon old stuff! 
In the vast tapestry of adventure and human conquest, climbing has always held a special place. From scaling towering peaks to clinging onto treacherous cliffs, the pursuit of vertical challenges has captivated our souls. But it was in the realm of indoor climbing gyms that this ancient passion found a new and exhilarating form.
As the concept of indoor climbing gained traction, walls began to evolve from mere plywood and holds to architectural wonders that defy gravity. Inspired by the creativity of route setters, climbing gyms like Central Rock Gym started offering a myriad of shapes, angles, and features, mimicking the awe-inspiring diversity found in nature. 
From towering stalactite-like structures to sinuous overhangs that test the limits of your endurance, these walls became works of art that beckoned climbers to explore new realms of possibility. 
Exploring Central Rock GYM
Climbing, Fitness, and Yoga are what you're being offered through CRG. Believe us when we say it's heaven for climbers! What sets apart this gym is its inviting atmosphere and large community spaces, which you won't experience in a regular gym.
Moreover, it is strategically designed to offer the best experiences even to novices… No worries if you're a novice to all of this!
Despite climbing, they nurture strong community relationships via their member events, programs, meetups, fundraising events, and competitions. Most of the CRG locations also feature traditional gym amenities, including weights, fitness classes, and exercise equipment.
However, the rock climbing programs of the Central Rock Gym are the ones on the top-selling list. The gym warmly welcomes newcomers and encourages people from diverse ranges to enable a safer and more involving community for everyone.
Prepare to be amazed, fellow climbers, as CRG leaps to a greener future by embracing the power of the sun! With a newfound commitment to sustainability, their Glastonbury, Stoneham, and Watertown facilities are leading the charge in this amazing initiative.
CRG is proud to announce the installation of solar panels, marking a significant milestone in our commitment to a sustainable future. 
Facilities and Amenities At Central Rock GYM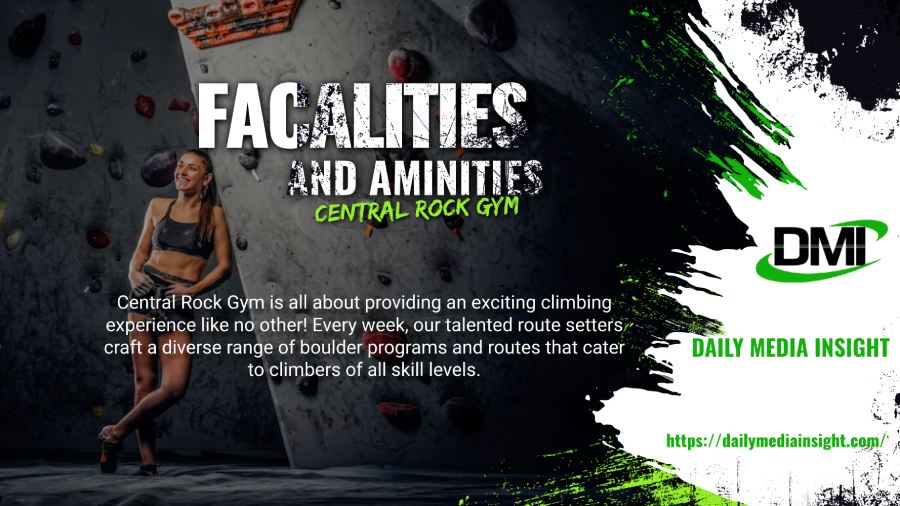 A. State-of-the-Art Climbing Walls
Every week, their talented route setters craft a diverse range of boulder programs and routes that cater to climbers of all skill levels. 
They believe that the key to creating truly inspiring routes lies in the combination of excellent setting skills and the best shapes and volumes. That's why they build their setters with the latest and greatest holds on the market. 
Central Rock Gym has embraced solar power, adding a touch of sunshine to its facilities. 
B. Bouldering Zones: Where Technique Meets Precision
This gym offers an exhilarating bouldering experience indoors through the artificial rock walls, also known as indoor bouldering. These walls are specifically designed to mimic the natural features and challenges you would encounter while bouldering outdoors.
Their indoor bouldering zones are carefully designed to offer a diverse range of routes and problems. Each zone presents a unique set of challenges, from overhangs to vertical walls, allowing climbers to test their skills and push their limits. 
C. Top-Rope and Lead Climbing: Conquer New Heights Safely
Top roping and lead climbing are two different ways of rock climbing. And the Central Rock Gym offers both of them, all with the needed safety equipment and precautions to the members. 
However, it's not certain that each of their locations offers everything, namely bouldering, top-roping, and lead climbing. Some of the CRG locations might offer bouldering zones only due to the structure of different terrains, whereas some locations offer everything.
D. Training Areas and Programs for Skill Enhancement
First, let's talk about the Tiny Titans program, a youth training program specially designed for those budding climbers aged 8 to 12.
It comprises a group of energetic kids, all with an itch for adventure and a desire to conquer new challenges. That's what Tiny Titans is all about! 
For more info, you can check their official page here.
Climbing Progression Program
Whether you're a newbie just starting or you're itching to fine-tune some specific technical skills, this program has got you covered!
From the basics of climbing techniques to fitness and injury prevention, Central Rock Gym has got four different classes that will equip you with the essential tools for success.
 "How do I book these amazing classes?" Well, fret not, my friend. Booking is a breeze and opens up a whole four weeks in advance. Simply head over to their official website, scroll to the bottom of the page, and use the handy calendar to secure your spot. Easy peasy!
E. Fitness Classes 
Strength and Balance Fitness Classes
Here's the class for you in Hadley's location: Strength and Balance with the fantastic instructor, Ahna Sadowski. This class is designed to help you achieve better balance, flexibility, and muscle strength while providing a well-rounded full-body workout. 
Tabata classes at CRG, Hadley, are not just about the physical benefits but also about creating a supportive and inclusive community. 
From classic sit-ups and planks to dynamic movements like crawling and jumping, you'll experience a variety of exercises that target multiple muscle groups and push your limits. 
Bootcamp w/KB (New Class)
In their Total Body Boot Camp in Hadley location of the Central Rock Gym, they prioritize two crucial elements: maximizing cardiovascular endurance and building strength while ensuring proper form and improving mobility.
You can expect a mix of circuits, relays, intervals, partner challenges, Tabata, AMRAP (As Many Rounds As Possible), and much more. 
Whether you want to increase your strength, enhance your mobility, or boost your overall fitness level, these Strength Camps at Hadley will help you achieve your goals. They use a range of equipment, such as kettlebells, dumbbells, ropes, medicine balls, and more.
As you progress through their Pilates mat classes at Hadley, you'll witness the transformative power of this practice. Not only will you develop a stronger core, but you'll also experience improved flexibility, enhanced posture, and increased body awareness. 
This set of four classes at Hadley is specifically designed to help you develop the skills and knowledge necessary for effective and safe strength training. 
Weight Room Skills series by the Central Rock Gym offers a unique opportunity to work closely with Sara McFadden, a highly experienced NSCA-certified Personal Trainer and a dedicated climber herself.
Mobility, Stability, & Antagonist Training
This is the training for you if you also suffer from climbing injuries. To enhance your climbing prowess, they'll also incorporate exercises that boost stability and overall strength. 
You'll engage in movements that target the core, upper body, and lower body, providing a solid foundation for efficient climbing techniques at their Syracuse branch.
Weight Lifting for Climbers
CRG proudly presents Weight Lifting for Climbers at Syracuse, the fitness class that will transform your strength and endurance, propelling you to conquer any climbing challenge that comes your way.
Note: Fitness classes are free for members and $15 for non-members. 
Are you looking for fitness classes in your CRG location? Go to your location's Gym Page here, and check out now!
F. Relaxation and Community Spaces
Central Rock Gym goes the extra mile to create relaxation and community spaces within all its gym locations, providing you with an extraordinary experience that goes beyond the physical.
You can take a moment to stretch and recover after an intense workout session or simply find solace in the peaceful ambiance that surrounds you. The cozy seating areas and serene lighting create the perfect atmosphere to recharge your spirit and embrace a sense of calm.
Additionally, you can engage in lively conversations with fellow climbers, swap stories about epic ascents, and share tips and tricks to conquer challenging routes. 
Central Rock Gym Locations
A. Branches Across the Country
CRG has different branches in the USA, specifically in Massachusetts, Connecticut, Rhode Island, New York, and Florida. You can check the facilities provided in each chapter here. 
B. Expanding Horizons: International Ventures
Get ready, climbers of Troy, because Central Rock Gym is about to take your vertical adventures to unimaginable heights! Whether you're a bouldering aficionado or a curious beginner, this facility will cater to your needs and ignite your passion for this exhilarating discipline.
The facilities will also offer traditional gym amenities, such as fitness classes, exercise equipment, weights, etc. Owner Ed Hardy has revealed that the Capital Region has been the number one request for a new facility, and guess what? Your wish is their command!
CRG has already expanded to states like Manhattan, Rochester, Syracuse, and Buffalo. 
Membership Options and Pricing
The pricing plan of each of the Central Rock Gym locations consists of three categories, namely the Day Use, Memberships, and Gift Cards. Each of their locations hosts different facilities under the same. 
For instance, the Standard Days Pass costs $26 for Glastonbury, whereas it's $22 for Warwick. Thus, we suggest you check your Day Use Plans via the following simple steps for your location.
Step 1: Check your location
Go to Locations and click Gym Page for your specific location. 
Step 2: Check the pricing
Click the Pricing tab on the top navigation bar and know full details about the pricing for your specific location. 
However, there are some common membership benefits associated with each branch that we've listed below. Make sure you check out exclusive membership benefits for your location, as they're offering special amenities for some locations.
Climbing without limits

Fitness room access is unlimited

All CRG locations are accessible

Yoga for free

Fitness classes are free

A 60-day free rental period is available to all members

Kids under 13 can rent gear for free

Guests pass reset on the 1st of every month, and they do not carry over. All guests returning to the event will receive half-price admission (Recipients may only use one free guest pass per year).
Top Alternatives of Central Rock Gym
Triangle Rock Club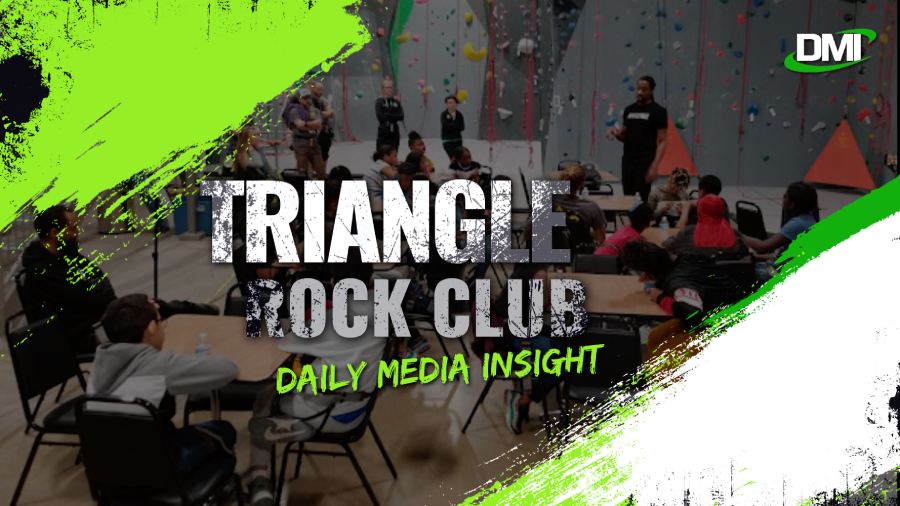 Triangle Rock Gym is a premier indoor facility that caters to climbing enthusiasts, fitness enthusiasts, and yoga practitioners. With a wide range of offerings, such as rope climbing, bouldering, fitness classes, and yoga sessions, they provide a diverse and engaging experience for individuals of all ages and skill levels.
Brooklyn Boulders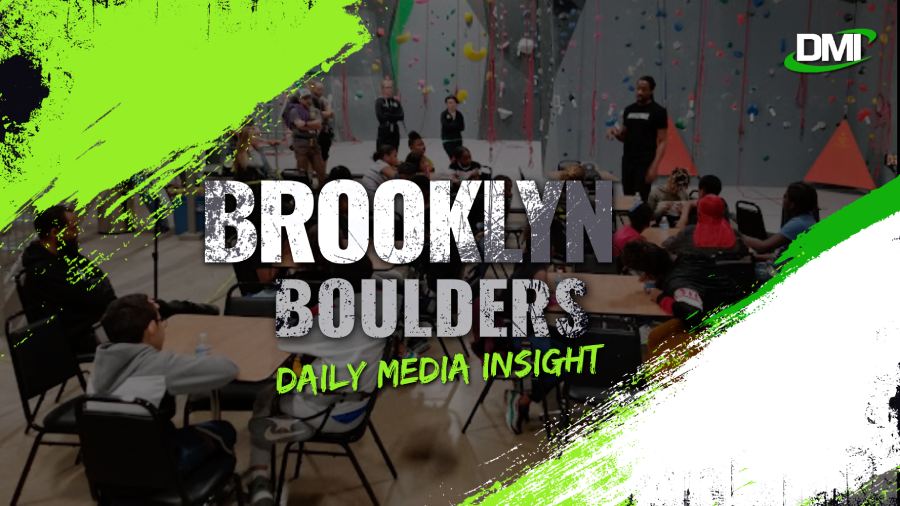 BKB's community-driven approach fosters an inclusive environment where members are encouraged to contribute their ideas, helping us make a meaningful impact on both our community and the world. This gym came into existence on September 09, 2009. They offer various creative climbing and fitness facilities with friendly workspaces and an adventurous hub for a passion-driven community. 
Vertical Endeavours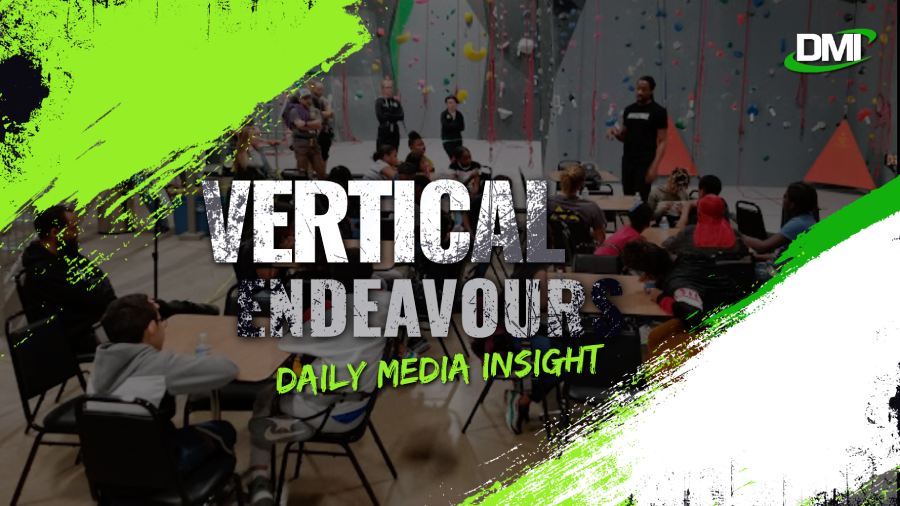 Vertical Endeavours is a best alternative to Central Rock GYM. They are a leading provider of exhilarating indoor climbing experiences, boasting expansive facilities across the Midwest. Whether you're a beginner or an advanced climber, their diverse range of routes caters to all skill levels, offering a thrilling workout that challenges you both physically and mentally.
Rock Spot Climbing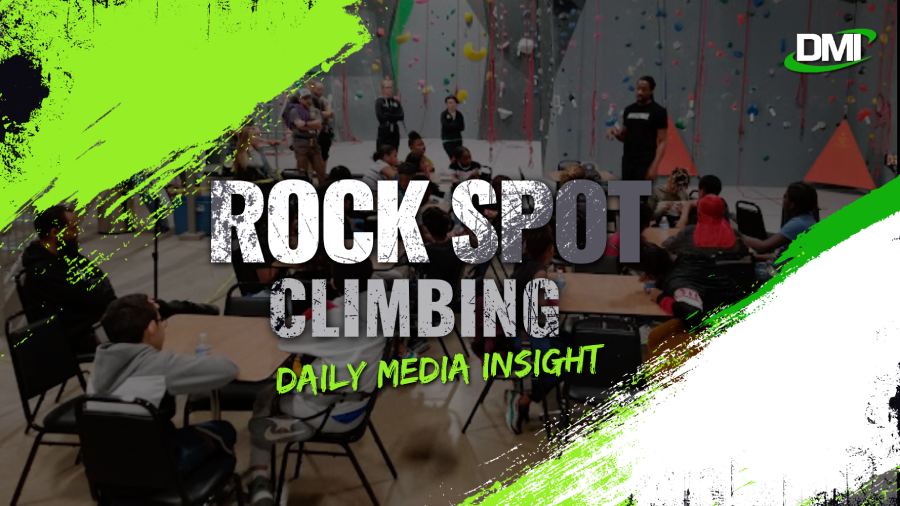 Rock Spot Climbing has been a trusted destination for climbers since 1998, offering an inclusive and welcoming atmosphere for climbers of all ages and skill levels. With flexible options such as walk-ins, day passes, memberships, and punch passes, you can choose the perfect experience for your climbing journey.
Conclusions
So there you have it, the ultimate guide to Central Rock Gym in 2023! We've covered everything you need to know about this fantastic climbing facility, from its multiple locations to the wide range of amenities and facilities it offers. You can find something for everyone at CRG, regardless of your climbing experience.
CRG is more than just a climbing gym. The group is made up of like-minded people who are passionate about climbing and adventure. Whether you prefer climbing alone or joining group activities, CRG has a variety of options to suit your preferences.
FAQs
Q.1 How do I get started with indoor rock climbing at Central Rock Gym?
Visit the official website of the CRG nearest to you. You can either consider purchasing their day pass or membership plan before visiting the gym physically.
Q.2 What should I bring for my first visit to the gym?
For your first visit to Central Rock Gym, make sure to bring comfortable athletic clothing that allows for a full range of motion. Don't forget to bring a pair of climbing shoes, or you can rent them at the gym. Lastly, bring a water bottle to stay hydrated during your workout.
Q.3 Can I climb at Central Rock Gym without any prior experience?
Yes, it's a welcoming place for both seasoned climbers as well as beginner climbers. Highly qualified training is provided for beginners. 
Q.4 Is there an age limit for climbing at the gym?
Almost at any CRG location, participants must be ten years or older, except during Family Hours when younger climbers are also welcome. Those who are 14 years old and under, including during Family Hours, must be supervised by an adult at all times. They also host the Tiny Titans program for kids aged 8-12 years. 
Q.5 Are there any discounts available for students at Central Rock GYM?
Yes, discounted memberships are available at all CRG locations. These discount rates apply to visitors ages 22 and under, 65 or older, NYPD, FDNY, NYC EMTs, DoE, U.S. Military, or veterans with valid ID. Note that the minimum age of participants must be 13 years. 
More Blogs From Daily Media Insight