Introduction
After almost a decade, Oreo cakesters came back in 2022 with a full rock! These are a soft, fluffy version of Oreo cookies produced, and marketed by the Nabisco company, which is a subsidiary of the company Mondelēz International. And, this is the company that owns the Oreo brand. So, this is how everything is connected to get an overview of it!
Now, what's this blog about? Being a hardcore fan of these cakesters, I'm in the line to cook its delicious recipes right away while also sharing one with you. Thus, this blog will take you through one of my favorite and most delicious homemade Oreo cakesters recipes plus some of my insights that I want you to know about these soft Oreos in general. 
Let's read on to amplify your taste as well as knowledge buds!
What Are Oreo Cakesters?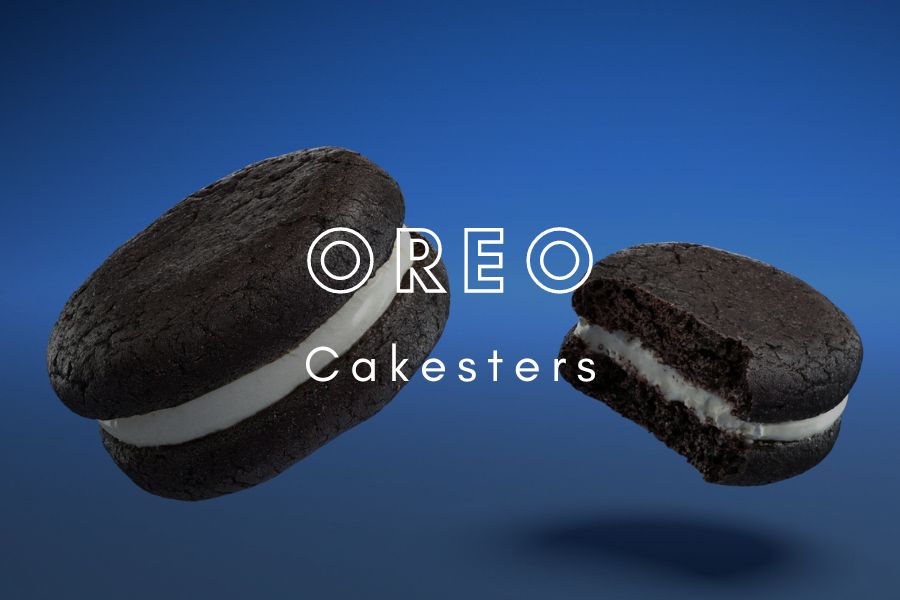 It was relaunched in January 2022 after letting its customers suffer a dismay for almost a decade. As the name also says, they are soft snack cakes, or you can call them just soft Oreos. 
They come with a mouth-watering vanilla creme filling between the two fluffy chocolate cakesters. However, golden cakesters of oreo with a golden crust and the same vanilla filling are also available. The trick here is that everything is super-soft which is why people are loving it like crazy. 
Thanks to their convenience, and unique blend of the cookie, and cream flavors, they've made a quick way into the hearts of people, which ultimately skyrocketed their demand. 
All in all, it's a soft, baked Oreo cake form. However, they're not like the softest but softer version. I believe that it could be much better if Nabisco could have made them the softest.
What Happened To Oreo Cakesters?
Since America's cake snacks are back after a hiatus of a long period, you must be wondering what happened to them back then when they were discontinued from the shelves in 2012. 
People took a sigh of relief when the company officially announced in April 2022 that cakesters are here to stay. This decision came out as a result of their skyrocketed demand after cakesters of oreo were re-launched just for collaboration purposes in January 2022. 
With regard to the reason behind their discontinuation, there's no official statement yet. In fact, they were discontinued not just once, but two times in history. After they were re-launched in 2013, they discontinued in 2017 again.
One of the theories stated behind their discontinuation was that Mondelez International which owns Nabisco that further owns the brand Oreo had been selling off some of its brands. So, they might have decided not to show interest in Oreo cakesters anymore.
Another popular theory was that the it was going low in sales which might be the obvious reason for discontinuing the product right away from shelves. 
However, I don't believe much in the second theory which is quite contradictory as to why the company would have brought back the cakesters with the original recipe if they were going low in sales back then.
Pros & Cons
In my opinion, the pros and cons of Oreo cakesters would be as follows:
Pros
They are a sub-version of already-favorite Oreo cookies

Available in softer cake format

They already possess a massive list of fans

Filled with delicious vanilla creme filling

Comes with zero trans fat
Cons
They might look like Oreos on steroids (pun intended)

You cannot make Oreo cookie crust with them

Might feel a bit more pricey than Oreo cookies
Nutrition Facts Of Oreo Cakesters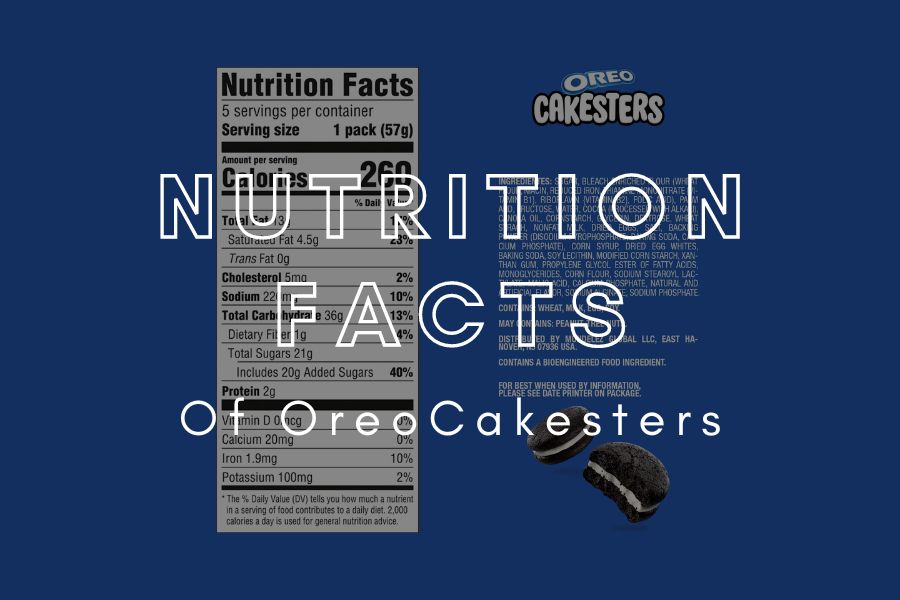 5 servings per container of Oreo cakesters contain the following nutritional content.
Calories: 260

Total fat: 13g

Cholesterol: 5mg

Sodium: 220mg

Total Carbohydrate: 36g

Protein: 2g

Vitamin D: 0 mcg

Calcium: 20mg

Iron: 1.9mg

Potassium: 100mg
Ingredients:
Sugar, Nutrients Flour, Palm Oil, Sucrose , Water, Canola Oil, Maize Starch, Liquid Glycerine, Grain Starch, Fat-Free Milk, Dried Eggs, Salt, Baking Powder, Corn Syrup, White Eggs, Baking Soda, Modified Corn Starch, Sodium Stearoyl Lactylate, Nitrocellulose, Sodium Phosphate, Monoglycerides, Corn Flour, Malic Acid, Natural And Artificial Flavor, Sodium Alginate, Calcium Phosphate.
Homemade Recipe Of Oreo Cakesters
Step-by-step instructions to make soft Oreos or soft-baked Oreo cakes:
Step 1: Preheat your oven to 370-375 F.
Step 2: Soften your butter, if needed in a microwave. I prefer using salted butter. However, it's up to you!
Step 3: Now it's time to line your baking tray with baking paper. 
Step 4: Blend together granulated sugar, softened butter, vanilla extract, eggs, and vegetable oil using either a hand mixer or a stand mixer. Make sure the consistency is creamy and smooth without any lumps.
Now, take a separate bowl, and mix these dry ingredients as black cocoa powder, plain all-purpose flour, cornstarch, salt, and baking powder. Mix them all pretty well!
Step 5: Add the mixture of dry ingredients into a blended mixture of butter and other things prepared in the step mentioned above.
Step 6: Assuming that you have the mixture ready by now, transform it into small balls. Each ball can be made with about 1 tablespoon of dough. Then, place these dough balls on a cookie sheet leaving space of about 2 inches each. One of my tips here is to slightly flatten the dough ball. 
Step 7: Set in your oven, and bake at 375 degrees F for about 8 minutes approx. Keep checking the cookies in between. After you're done baking, leave for them to cool down after removing them from the oven. 
Now, let's move on to making the delicious creme filling for Oreo cakesters with the following steps!
Step-by-step instructions to prepare vanilla Oreo cream filling
Step 1: Cream the butter until it becomes super smooth.
Step 2: You can keep adding a bit of sugar in between and combine it with butter so it doesn't fly. Additionally, heavy whipping cream can be added.
Step 3: Now, add the vanilla extract. Keep mixing until it comes out with a frosting-like consistency. However, you can add more heavy whipping cream here in this step, if needed.
Step 4: Now, it's time to fill in your prepared cookies with this creme and consciously turn them into cakesters Oreos. Ta-da! It's all done to serve and enjoy. 
Must-have preparation tips
Remember this tip if you want soft Oreos.. As I also mentioned earlier, keep checking your cookies in the oven, and note down their texture.
Be patient with heavy whipping cream
It doesn't make any sense to use heavy whipping cream all at once. If you add all at once, it will be too liquidy. Make sure to use enough cream to combine the powdered sugar. Additional whipping cream can be added after adding the vanilla powder.
Use black cocoa powder for a reason
Yes, you can use whatever cocoa powder you have available at the moment. However, I have specifically used a black one for a reason. Black cocoa powder has a strong chocolate taste which resembles more like Oreo.
Soften the butter while the cookies are cooling down
I have stressed softening the butter as it makes the process a lot smoother. Since it will take about approx. half an hour to let the cookies cool down completely, meanwhile, you can soften the butter for the creme filling.
Where To Buy Oreo Cakesters?
These are available to buy at Amazon, or you can also buy them at your nearest Target, or Walmart stores. 
Conclusion
So, that was the overview of Oreo cakesters about how they suddenly disappeared, and how Nabsico has re-launched the original product without any changes almost after a hiatus of a decade. 
In this blog post, I have shared a homemade recipe to prepare your beloved cakesters Oreo without stepping a foot out of your home. However, I'm not against buying these soft Oreos as you must give them a sure try, if available in your nearest stores now!
FAQs
#1 Do Nabisco Still Make Oreo Cakesters?
Yes, Nabisco re-launched it in January 2022, and they're still making them as they promised that these cookies would be here to stay.
#2 What does Cakesters Oreo Taste Like?
They are soft-baked cakes, and they taste the same with vanilla creme filling put into two chocolate cookies. So, you can expect a flavor of chocolate, vanilla, that soft cake crunch, and happiness with the delicious creme filling.
They might resemble Drake's Devil Dog, Hostess Ho-Ho, or Tastykake Cupcake in flavor.
#3 Are Oreo cakesters just whoopie pies?
No, they aren't whoopie pies. They might look like them, but Oreo cakesters are produced and marketed by Nabisco whereas whoopie pies are marketed by some other company which is Nabisco's competitor. 
#4 Why is Oreo expensive?
Oreos are expensive when sugar prices are high. It means they have to pay more for the production.
More Blogs: